Cardinus Risk Management sponsor British golfing hopeful Alicia Kelly.
Alicia Kelly is something of a golfing prodigy. At 9 years old, she is one of the best British golfers for her age group and is now looking to take on the world at this year's World Championship at Pinehurst, North Carolina, in August. She'll be competing with the world's best in the 9-year-old category.
She'll also playing at this year's European Championship in East Lothian, Scotland in May where she will be hoping to lay down a marker before heading to the US later in the year. The European competition brings together a field of over 630 players and their families from more than 50 countries to compete in Europe's premier junior golf tournament.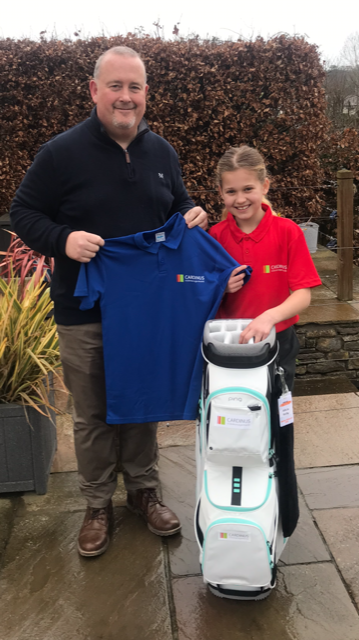 Cardinus Risk Management is helping Alicia with sponsorship to cover some of the expenses for the trip, as well as providing a handy selection of coloured golf shirts to make her stand out from the rest.
Andy Hawkes, Cardinus Risk Management CEO, said "Cardinus is thrilled to be sponsoring Alicia when she competes at this year's World Championships at Pinehurst in North Carolina. Alicia is a highly talented young golfer who has already won national championships at under 7 and 8 level. She represents Wales, UK and Europe in August where over 1000 of the world's best golfers compete to take home the world crown. Everyone at Cardinus wishes her the best of luck."
Her dad, and Cardinus Risk Management Sales Director, Jayde Kelly, will be joining her and, it is rumoured, might be playing in the Parent/Child Tournament. We wish them all the best, and hope Alicia can do herself proud!