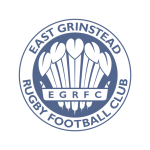 We've been sponsoring EGRFC for nearly a year now, and in that time things have really started to brighten up.
Prior to our sponsorship of EGRFC, the club had hit hard times following a tumultuous few years of financial difficulties, which left the club in an awkward position, with limited cash, unpaid bills and with a clubhouse and pitch facilities in a poor condition.
However, with member support and with a raft of new sponsors, including Cardinus Risk Management, the clubs fortunes have begun to turn.
We spoke to Bob Marsh, club Chairman, who told us how important it was to that those members and sponsors came at the time they did. "It enabled us to rebuild the club, to make it an attractive venue, both for rugby and as a centre for local events, and importantly, it meant we could retain players."
With the money that they've received they've been able to buy new tractors and mowers and get the pitches back up to the required standard (Bob tells us the pitches are "close to being as good as Twickenham").
Now the teams are proving to be successful, with both senior teams promoted for the upcoming season and hoping for future success. Bob's even starting to see players come through to those senior teams from the (growing) junior and intermediate sections of the club.
With an increase in functions at the clubhouse there's now more money for the club, which is helping retain sponsors and grow its sponsorship base. Running the club as a functioning business has been key to Bob's success, and has enabled him to turn it from a club facing a financial cliff-edge (and potentially folding) to a club that people are keen to help and see as a viable proposition for sponsoring. The key, he says, is aiming for "self-sufficiency", which is now close at hand.
However, the club's not out of the woods yet. They've got 14 acres to keep in good condition, senior teams, junior and intermediate teams and a veteran's team all with a full season of fixtures, and a whole clubhouse with staff to maintain. It's no easy task, but they are getting there.
Where are EGRFC today?
A few years ago EGRFC were flying high in the leagues, however financial difficulties meant that they could no longer retain the talent needed to compete at such high levels. So, after a lot of hard work, where are the teams placed?
EGRFC 1st Team – PROMOTED. Now playing in London SE Division Sussex 1 (Harvey's)
EGRFC 2nd Team – PROMOTED. Now playing in Harvey's of Sussex 3
EGRFC 3rd team – Now playing in Harvey's of Sussex Bonfire Boy Division
The season starts soon so don't forget to add the games to your calendar from the fixtures list here. We hope you'll be keeping an eye on their success, we sure will be.
Find out more about East Grinstead Rugby Football Club here or email Cardinus Risk Management on [email protected]
*Above image is of East Grinstead Rugby Football Club Second Team