The new edition of Cardinus Connect has landed and have we got a real Summer spectacle for you! We lead with an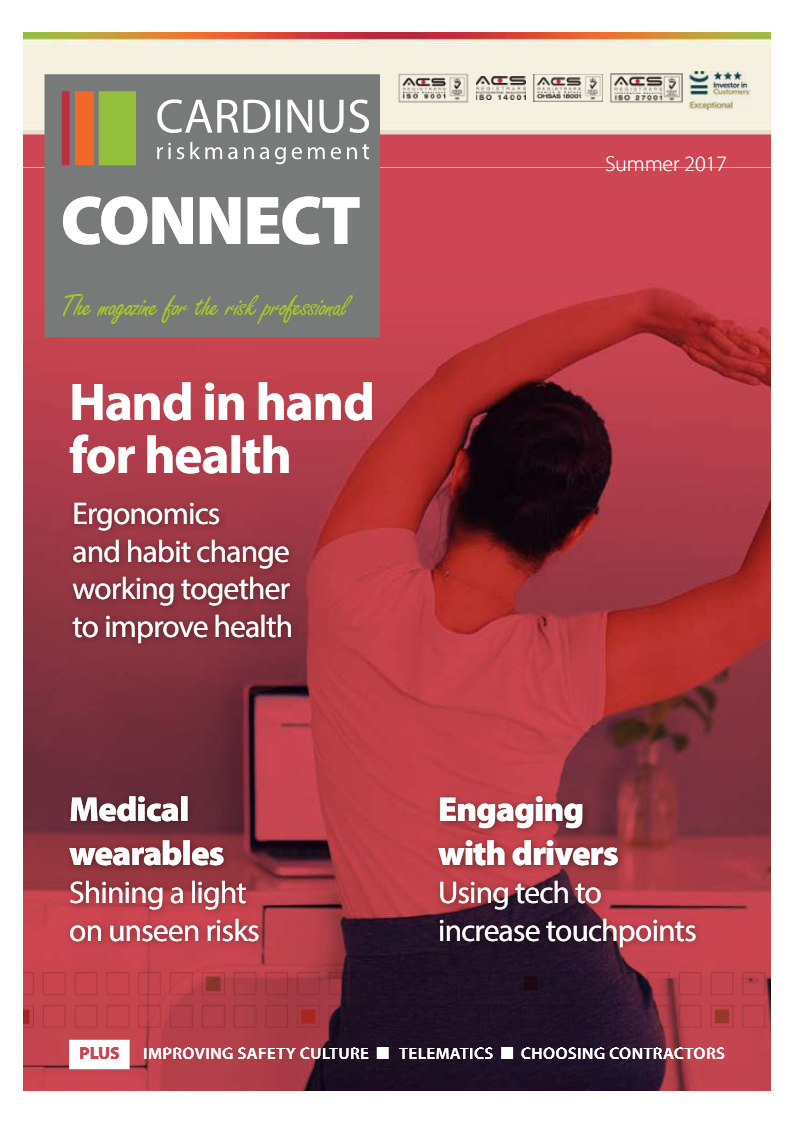 important article on ergonomics and habit change and reflect on how, in today's varied work climate, getting into the right habits can the make the change our workforce needs.
Written by Roy Cochran-Patel from Bupa, "How good ergonomics and working habits can help reduce health risks" guides us through some of the most pressing ergonomics challenges of recent years and proposes an array of solutions to help you meet the risks (includes lots of brilliant tips!).
We've also got a brilliant piece of some mould-breaking technology that helps to steer drivers in the right direction through a system of behavioural nudges. We've also got its counter-article from John Davidge reminding us why relying on technology over and above driver training may lead us down the wrong path. We've also got articles on technological addiction and young people, how to choose a contractor, how we developed Healthy Working and lots more.
You can download your free copy of Cardinus Connect here. 
A full list of articles in Cardinus Connect Summer 2017
How Good Ergonomics and Working Habits can Help Reduce Health Risks, Roy Cochran-Patel
A Story of Technological Addiction, Young People and the Future of the Workforce, Stephen Smith
Are We Overlooking Our Biggest Opportunity to Rapidly Reduce Road Risk?, Tony Harbron
How to Improve Workplace Safety Culture, Tom Reddon
10 Top Tips to Cherry-Picking Your Perfect Contractor, Jamie Truscott
Staying Relevant: The Challenge That None of Us can Afford to Shirk, Steve Barraclough
Advice on International Health and Safety, Mark Preston
Telematics – A Silver Bullet or a Lead Balloon, John Davidge
Doctors Work for Patients, Patients Work for the Economy, Dr. Romina Ghassemi
Our Biggest Challenge: Developing Health Working, Ryan Pavey
How to Survive a Lone Wolf Attack, Andy Neal
Medical Wearables put Spotlight on Unseen Risks, Zoe Whyatt
Societal Impact of Pain Costs the EU up to 441 Billion Euros Annually, Andy Hawkes
The Driver's Duty to Report a Collision, John Davidge
The Tyranny of ROI is UK Killing Productivity, Matthew Elson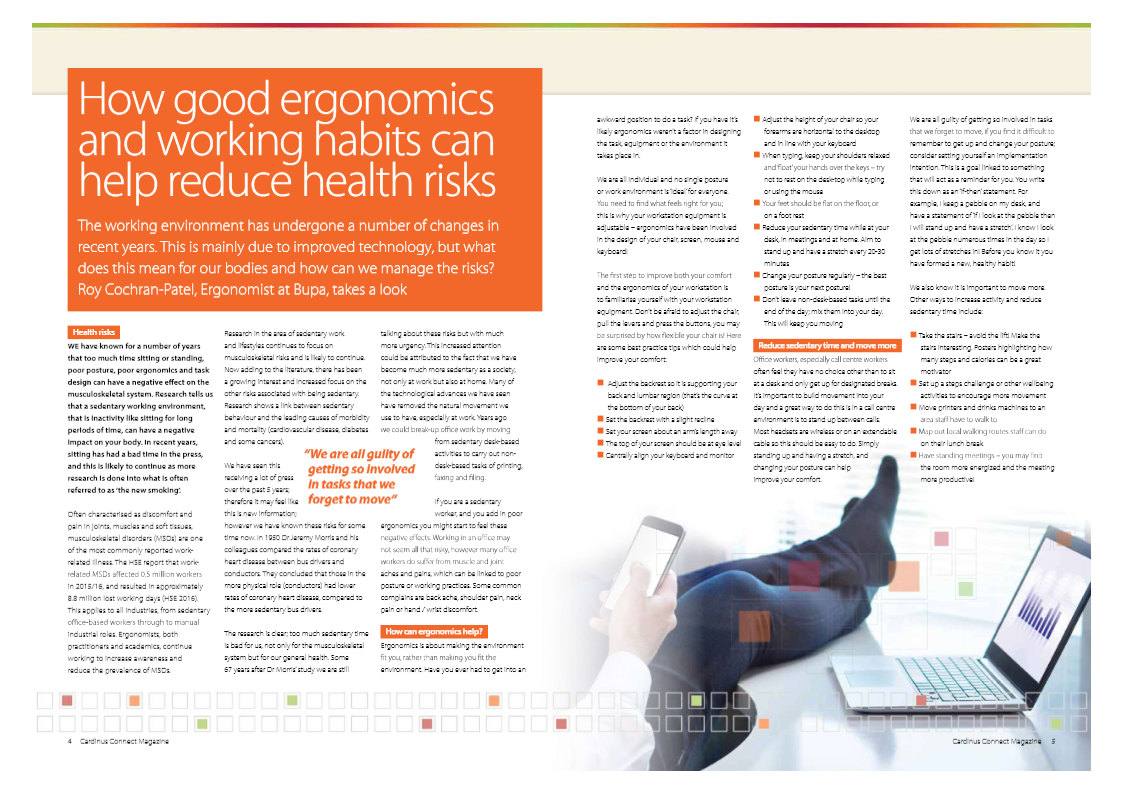 You can download your free copy of Cardinus Connect here, or request a free print version by emailing [email protected].