We have recently brought in three new hires, Claudia Calder, Samantha Crawley and Sam Lawrence, to add additional expertise across health and safety, fire and property risk and to expand our ergonomics and fleet sales team.
As Cardinus celebrates their 25th year this new capability allows our organisation to provide the highest value in supporting and helping customers with their strategic and tactical objectives.
Claudia Calder, PhD and NCRQ Level 6 Diploma in Applied Health and Safety, joins as Health and Safety Consultant, and brings specialist expertise in medical, biological and laboratory safety, as well as deep knowledge of all health & safety practice.
Samantha Crawley, NEBOSH and BDMA Senior Technician, joins as Survey Manager for the Property and Insurance team. Coming from an adjusting background with expertise in insurance, claims and property management, her knowledge and skills provide further capabilities around fire risk assessments, reinstatement cost assessments and health and safety audits.
Sam Lawrence left Cardinus 5 years ago after 10 years with the business. She now returns as Business Development Manager for our Ergonomics, Fleet and Safety division. The move away from Cardinus developed her experience in software and IT business development and she will add a huge amount of value to Cardinus' customer relationships.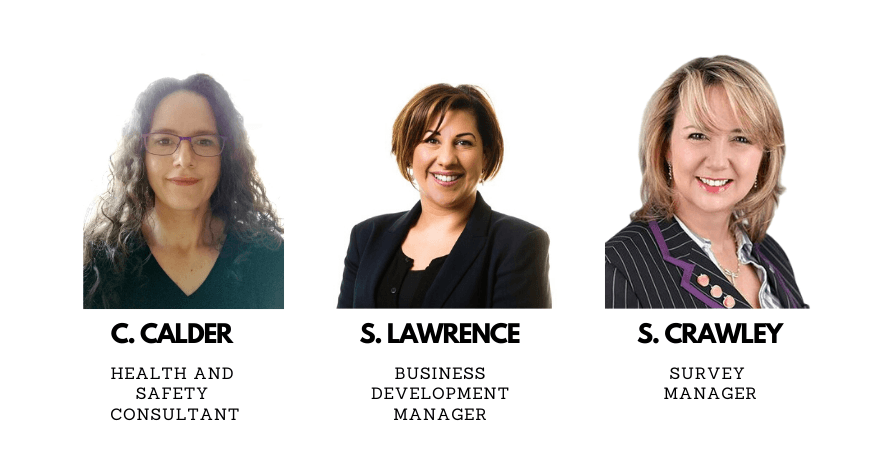 Commented Andy Hawkes, CEO, "As Cardinus celebrates its 25th anniversary I am delighted to welcome new talent and expertise to our team.
Our sales team will be greatly enhanced by the return of Sam Lawrence, who we were sad to lose 5 years ago, but absolutely thrilled to get her back into our fold.
Claudia Calder adds expertise to our in-house health, safety and wellbeing team and Sam Crawley brings a wealth of experience and expertise to our growing property risk division.
2019 saw Cardinus grow significantly with the arrival of our Healthy Working solution, additional e-learning courses, our authoring tool and the continued development of our property and insurance audit solution, Indigo.
We won many major accounts in the UK, US and Australia and have further plans to open in South Africa in early 2020. In addition, our new industrial ergonomics solution will launch in Q1 2020."
For more information on Cardinus' health & safety and property risk expertise, or to speak to us about our solutions call 020 7469 0200 or email [email protected].