From the beginning of August 2016, we will be launching our powerful new property risk survey management tool, Indigo.
This replaces our existing market-leading proposition with a completely reinvented solution that works with the technology of today to help provide an intuitive and accessible approach to property risk survey management.
Helping surveyors, property managers, freeholders and management company directors alike, this streamlined online software makes both the scheduling and management of surveys a very simple thing to do.
Indigo was built to provide the transparency and flexibility that our customers need in today's workplace. It allows surveyors to access, schedule and report on surveys wherever they are, and gives team managers the oversight needed to understand processes and build business.
We've also refined the system making the whole thing an intuitive experience, keeping knowledge requirements down to a minimum. Built with insight from current property risk survey customers, we're sure this easy-to-use approach will help popularise the platform across the sector.
Furthermore, we've advanced the automation within this platform, which will allow you to give automated nudges by email to stakeholders at key times, reminding them of impending deadlines and important dates.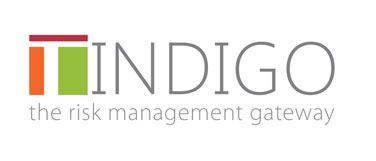 Jamie Truscott, Chairman of Cardinus Risk Management says "We are delighted to announce the launch of Indigo to the property market. We would like to thank the customers who have worked with us to build Indigo.
This has enabled us to add more features that will be of benefit to property managers, freeholders and management company directors alike. We use it and like it; you will too."
After introducing our property risk management software PACE some 8 years ago, we've helped the property risk sector move forward into a new technology-lead era, and we hope that Indigo will be the next evolution within the sector.
Find out more about Indigo and how it can help provide a smooth and seamless approach to your property risk surveys by emailing [email protected] or heading here.