To celebrate the start to the new year, we're giving away 100 copies of our 89-page travel safety handbook, Passport to Protection for free.
With his 20+ years of experience in personal security, having previously served in the military and advised governments, royal families, major companies and high profile celebrities, Cardinus' Director of Security, Andy Neal provides invaluable information on how to prepare for travel and gives practical advice on how to stay safe while travelling.
This popular handbook has been used by private and business travellers to help them stay safe in busy cities and travel destinations across the globe. It features advice on how to prepare for travel, tips on rail, road and air travel, on staying in hotels, using taxis and concierge services and how to stay safe in hostile environments.
Handy contact information gives readers quick access to government and private sources of advice and help and a casualty care card can give medical staff information about you, should the worst happen.
This handbook currently retails from £5.97, but for a limited time only we're giving away 100 copies. Be the first to get hold of your copy by signing up at the page below. As long as you're based in the UK and you're within the first 100 to sign up, you'll receive your copy!
This competition has now ended, but you can buy this handbook for your team here.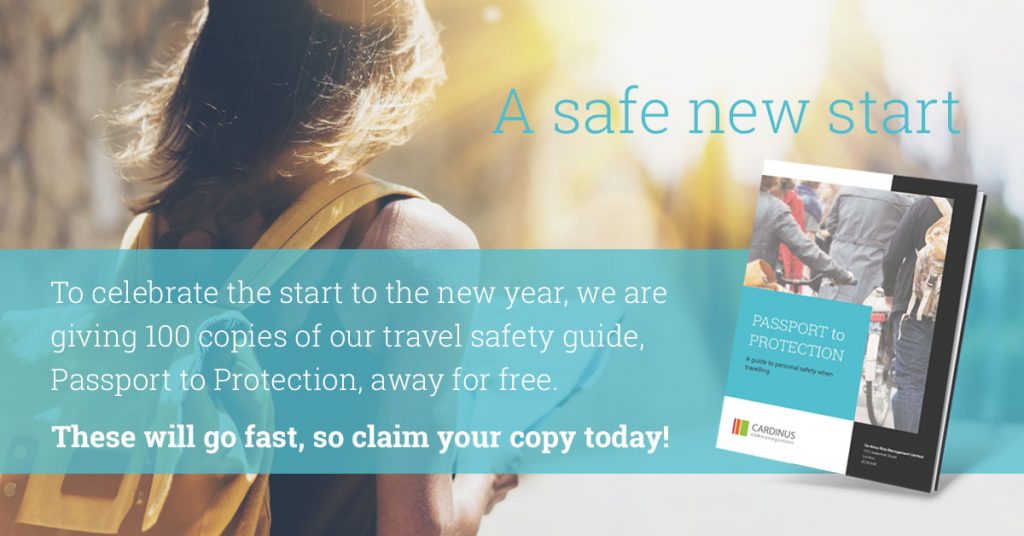 Passport to Protection features lots of content that is the basis for our corporate travel and personal safety awareness courses. It also complements our on-site safety training as well. Travel safety training has proved valuable to our corporate customers, who are eager to show to staff that they support them when working or travelling on business. Staff often complain that outside of the immediate work environment concerns about safety aren't met. By offering travel and personal safety courses organisations can demonstrate to staff that they care – and this goes beyond travelling to hostile environments!
We've previously written about dynamic risk assessments and how to avoid street crime – Passport to Protection offers a quick way to deliver some of this information and enhances learning and training in this area. If you plan on taking staff safety seriously, this handbook can be the thing you're looking for.
This competition has now ended, but you can buy copies here.