DSE E-Learning for SMEs
Award-winning DSE risk assessment and e-learning solution for SMEs that need easy access to training and compliance to meet their legal requirements. Contact us today and get set up within 30 minutes.
Healthy Working helps to ensure that your small or medium sized business complies with the DSE regulations. It is proven to reduce administrative time and cost for business owners and office managers, while helping to improve employee productivity and minimising injuries in the workplace. The risk assessment and action plan help to easily identify preventative actions and ensures that management can quickly implement solutions.
Healthy Working delivers e-learning training tailored to the needs of each individual employee through a number of variants including desktop PC users, laptop users, tablet users and much more.
Your employee communications will be set up and automated from the start, so that you don't have to worry about its roll out. This is perfect for small businesses who don't have the time to run and administer their system.
And while some users will be able to resolve their own risk wherever they can, some will not. Healthy Working helps to identify those with more serious risks so that you can put in place appropriate interventions.
Healthy Working is perfect for small agencies and service-based businesses, professional services, administrative services, information and communication services, construction and manufacturing.
Healthy Working has been developed with the Health and Safety Laboratory, one of the world's leading providers of health and safety solutions to industry, government and professional bodies.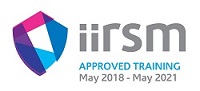 Key Features of Healthy Working:
Compliance with DSE regulations
Automated roll-out
Easy set-up and access
With management system
Training tailored to user needs
Includes risk assessment and action plans
Modules
The Healthy Working course delivers training tailored to the needs of each individual employee depending on their requirements, making it easy to administer for office managers, HR and business owners.
Here's the modules inside the course:
Learning Management System
PACE is our learning management system that offers administrators access to employee training data for the purposes of compliance and delivery of training. Quickly access information on who has completed training and what courses they have completed, as well as risk assessment completion where applicable.
PACE also provides functionality to deliver training to new staff and to remind staff who haven't yet undertaken the training to complete it. For data protection compliance, it enables organisations to accurately measure staff completion levels.
Safety E-Learning
We do more than just DSE e-learning and risk assessment. Our safety e-learning courses cover a wide range of risks, from bribery and corruption through to security awareness and safe driving. For more information, and to find a full list of all our e-learning courses, head to our safety e-learning page.
Fire Safety Training
Safety for Line Managers
Manual Handling Training
Manual Handling for the Office
Health and Safety Induction
Environmental Essentials
Effective Risk Assessment
DSE Assessor Training
Safe Driving
Laboratory Ergonomics
Safety for Homeworkers
Health and Safety Essentials
Stress Management
Anti-Bribery and Corruption
Data Protection Awareness
Security Awareness
Fraud Prevention Essentials
Corporate Travel Safety
Personal Safety Awareness
Legislation relating to Healthy Working
In 1992, the UK Government introduced the Health & Safety (Display Screen Equipment) Regulations covering display screen equipment, the activities that are most closely associated with WRULDs. These sets of regulations implemented the EU Directives on Display Screen Equipment.
Similar regulations, the Manual Handling Operations Regulations 1992, were introduced to provide legal standards for work involving the physical movement of loads, which is the most common cause of long term incapacity. Although failure to comply with either set of regulations can result in fines or even imprisonment, in the UK.
In other EU states, similar legislation has been introduced, as all member countries are required to implement the appropriate EU Directives.
Do you have any other health, safety or risk management needs?
Whether you need help managing your business drivers, ensuring your building is safe or safeguarding your staff, Cardinus can help.
See our full range of online and on-site solutions available for SMEs.
Get Set Up Within 30 Minutes. Contact Us Today.
Find out more or book your free trial below.
Fill out the short form below and we will get back to you as quickly as possible to discuss your requirements.