A recent systematic review of screen use by children in the British Medical Journal has been followed by comment from The Royal College of Paediatrics and Child Health (RCPCH) suggesting that there is no good evidence that time in front of a screen is 'toxic' to a child's health.
Following the study, RCPCH issued advice that parents should worry less about the effects of screentime on young people as long as they follow a series of questions to help families make better decisions around use.
This advice has in turn sparked national debate about the amount of time we allow children to sit in front of or interact with screens. Confusingly, the headlines attributed to this research seem to believe the outcome of this research, that in fact, screentime is associated with adiposity, poor diet, depressive symptoms and quality of life.
Furthermore, the headlines, and indeed the RCPCH advice, only seems to focus on mental health factors, and not physical health factors. It is well documented that excessive technology use, such as with computers, tablets and smart phones, is a contributory factor in musculoskeletal injuries and can exacerbate existing musculoskeletal injuries. The UK even has regulations governing the use of 'display screen equipment' in the workplace to combat and limit this risk.
These injuries can include lower and mid-range back pain, neck pain and pain and stiffness in the joints. It is estimated that lower back pain in children to be between 18-33%, neck pain to be 28% and mid-range back pain to be 15-35% (Kamper, et al 2016). This suggests that around a third of adolescents suffer from musculoskeletal pain.
As Cardinus Director Jon Abbott says,
"While telling parents they can "worry less", we are failing to inform them of the musculoskeletal issues of excessive technology use, especially in our school systems.

We know the risk is real as many countries regulate to protect our adult working population from musculoskeletal risk. Despite this, we do not afford the same protection to our kids. It's about time the media gave this issue some focus. Far from parents worrying less they need to be aware of the huge increase in childhood discomfort and injury being managed by the healthcare sector."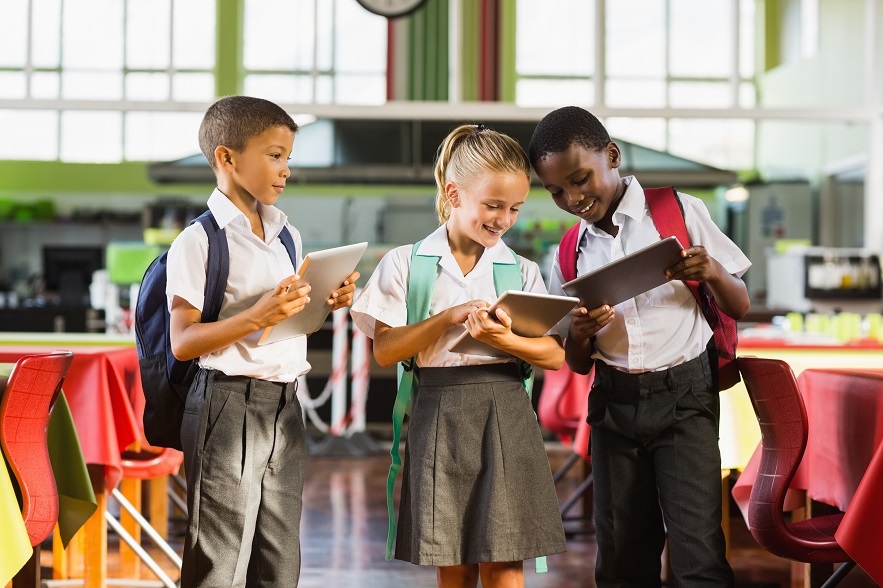 While we know that excessive technology use is a contributory factor in causing musculoskeletal conditions in adults, we don't yet know the extent to which excessive technology use causes the same effects in young people, but we have seen these impacts come through into the workforce.
Cardinus is working with University of Salford on a 3-year PHD research study to understand the issues around musculoskeletal injuries and the use of technology. It will look at uncovering the impact of technology use on young people and provide a strong evidence base for further research. In years to come this issue will grow in awareness.
In terms of the wider picture the Health and Safety Executive estimated that in 2018 musculoskeletal injuries cost the UK 6.6 million lost work days. If this amount is set to increase due to increased intense technology use as young people enter the workforce with pre-existing conditions, then there is a real and urgent need to investigate this issue and come up with solutions.
The advice we're giving to parents appears to be misleading when looking at the wider issues surrounding technology use. It is important to be aware of this when making decisions about screentime for young people.
For more information about Cardinus Risk Management, or their research project with the University of Salford, email [email protected] or call on 020 7469 0200. Stay up to date with the research by signing up to the Cardinus newsletter.