How productivity is reduced by traumatic events and how a holistic view can help to improve it, from Will Hood.
Being a combat veteran and working in post-Katrina New Orleans all too often showed what the after-effects of traumatic events can do. When Hurricane Harvey struck Houston life for many changed dramatically. Loss of home, a sense of security and being displaced became a new reality. For some, there was no tangible physical loss but the disruptions to day to day life, friends or family were impacted. We have all seen the pictures of the aftermath of a storm, tornado or fire and while the rebuilding process may begin it's easy to discount the inner rebuilding and self-care needed to move forward especially in the workplace.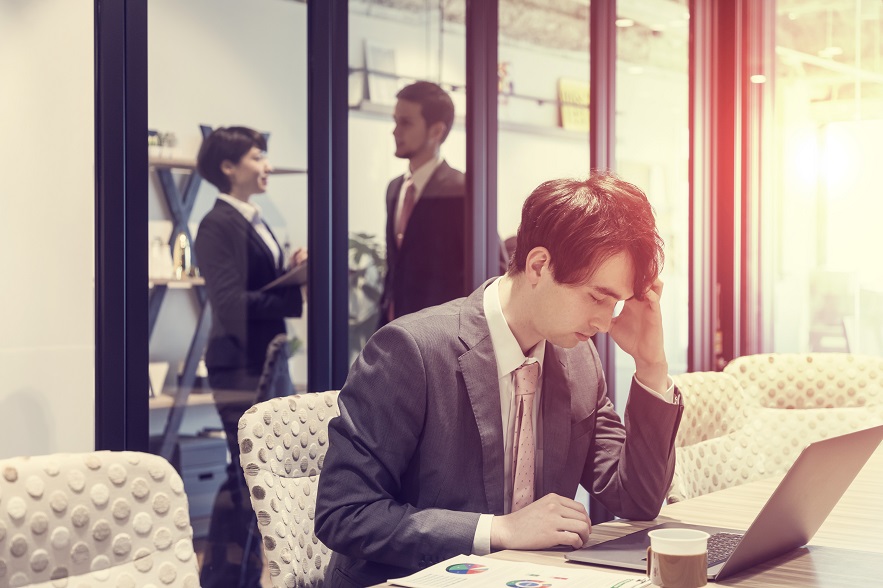 While the Houston and surrounding areas responded with great generosity, hard work and care the effects of the storm two and half months later are being felt. For some in the Houston area, whole office buildings were damaged and employees are now working from home or other various remote places if their home was impacted. The day to day impact for many is felt in the juggling act of trying to coordinate family, job, rebuild and new routines. The stress of trying to find a new normal invades all aspects of life and has an impact on wellness and productivity in the workplace. As many studies suggest, trauma changes a person both psychologically and physiologically.
Many companies know and often use the old adage; form, storm, norm and perform when dealing with a crisis, trauma or change. However, sometimes this thinking diminishes the understanding of the whole person and the effects of trauma, displacement and change with individuals in the workplace. It is all too common for the effects of trauma to be overlooked in the workplace.

None of us lives in what I call the "work vacuum".  We all bring with us into the office the things that make up our lives. The stress of families, illness, divorce, joys, pain, hopes and dreams. Our life circumstances affect our ability to be productive and are a contributor to our teams.
When Hurricane Harvey struck the gulf coast our team got together to develop an outreach to help our clients address the impacts of trauma and stress on employees in the workplace. In our experience working with large corporate clients, we have witnessed the impact of trauma-related stress on productivity. There is an increase in musculoskeletal disorder and repetitive stress injury and impact on overall wellness. Often employees' minds are distracted by loss, grief, a long list of to-dos and a sense of feeling powerless. Self-care and awareness are usually at the bottom of the list of priorities.
It is important for leadership to step back and seek to access the impacts of major traumatic events and develop thoughtful strategies for helping employees find ways to cope and even build resiliency skills.
The 8 steps of a post-trauma strategy
Working work with company leadership to devise a process to determine employees at risk. This begins with company leadership broadcasting that such an initiative was underway and having an ergonomic specialist contact home-based employees. Data is collected from these contacts and then a plan is presented to address those employees who are in higher risk of MSD or decreased overall wellness.
Develop and implement a training package for home-based employees to implement healthy work habits in order to reduce risk and exposure to MSD.
Utilize behavioural software that will provide employees cognitive cues to implement good ergonomic behaviours.
Work with company leadership to strategize and develop best practices for moving back into repaired office space.
Assist with assuring proper ergonomic set up for employees as they move into repaired offices.
Assist in developing and managing an office ergonomic and corporate wellness processes.
Develop a post program survey that can metric results and demonstrate impact of the program and its effects on employee wellness.
Work with leadership to develop a lessons learned, future training and outreach programs that will help employees meet future challenges.
The thoughtful and empathetic role of leadership can make the difference in not just surviving but overcoming and equipping employees with stronger resiliency skills to meet challenges in the future.
You can find Will Hood on LinkedIn here./stress-management/
Is productivity in your organisation low due to a stressed workforce? Find out more about our stress management courses.