Earlier this year we partnered with Worcester Warriors to set new standards in event safety. In this article we delve deeper in to the programme to tell you why it's such an important step in shifting the management of event safety towards excellence.
Following the tragic events surrounding the Manchester Arena bombing in 2017 new safety standards on event and stadium management were proposed. These came in to being as the updated 6th edition of the Green Guide, an entirely rewritten guidance document that sees event and stadium management in a more holistic light, with important steps for directors and management alike.
Building on the updated Green Guide, and kneading in guidance from the Purple Guide, a separate Health and Safety Executive publication on health, safety and welfare at music and other events, Cardinus has developed a specific proposition that tackles health, safety, environment and business risk that cements best practice and help event spaces and stadia showcase the highest standards in safety.
We see it as going beyond simply health and safety, for us it's a business case for embedding safety within every strand of the organisation.
Partnering with Worcester Warriors
Worcester Warriors are not just a rugby club with pedigree. The Sixways stadium and the grounds that accompany it are used for concerts, weddings, business conferences, community events and of course, the odd sporting event.
That means that they're not just concerned with event safety on a sports day, but any person attending events on any given day, and beyond that too. They have to worry about sales and business people looking to set up corporate events, they have to think about in-house and external caterers, they have to care for players, TV crews, internal teams, consultants and wide-variety of people who enter their premises every day.
And it goes beyond the gates too. With community programmes comes community responsibilities, such as environmental impacts, staff working in the community and encountering the general public.
With all these competing interests how could Worcester Warriors become a centre of excellence for safety?
Our Event Management Programme
This was the challenge that we were faced with, but we knew there was a pathway for Worcester Warriors to cement safety at the core of their business and achieve their corporate objectives.
Our event management programme is built on the guidance from the Green and Purple guides and introduces a strategic framework from which a wide set of tactical initiatives follow. The initial process begins with understanding the business, it's needs and the areas it operates in. This is not  just a health and safety plan, this sits at the centre of business.
We detail all types of events, all job functions of staff (from player to back-office teams), we list all contractors and crews and every type of interaction staff have internally and externally. All to paint a picture of the working environment. From there plans, processes and policies follow, with reviews, audits and new frameworks. Then we can begin the hard work!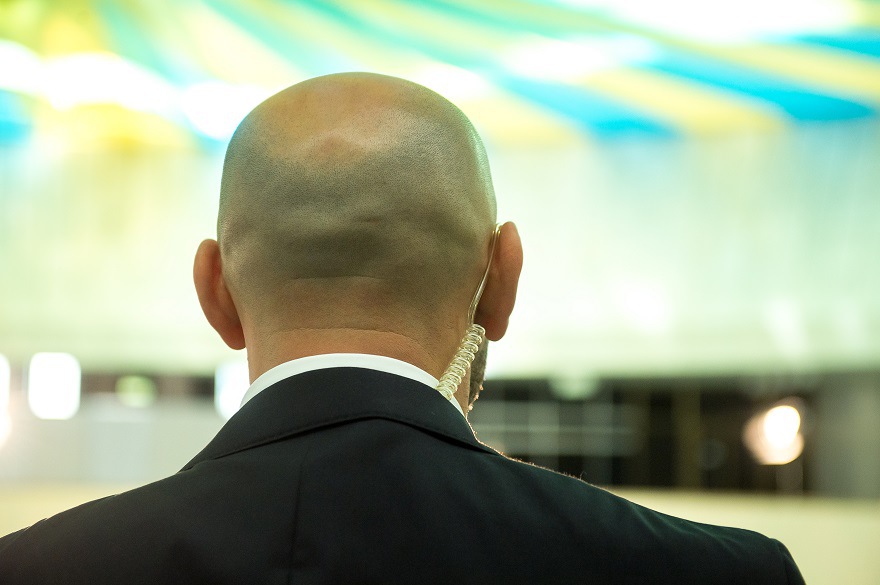 Tactically, we focus on 8 core areas, beginning with the general arrangements of the club (their health, safety and welfare) and the level of risk they're exposed to, before looking through specific event management, stadium safety, club safety, community programmes, environmental management and liaising with interested parties. At each stage we audit, review and analyse, before providing specific recommendations and best-practice guidance to minimise and reduce risk.
A mix of e-learning, risk assessment software and on-site services are utilised to provide a full, cost-effective and auditable arrangement that delivers across everything from health and safety and electrical safety to lone working, stress management and driver safety. Safe practice touches upon every interaction staff have, so appropriate training is vital.
A Business Case for Safety Excellence
At the heart of the programme is a need to cement health and safety at the core of a business' operations, and in doing so, to provide a sound business case for health and safety management.
Worcester Warriors want to transform Sixways Stadium into a centre of excellence for safety. The only viable way to achieve this objective is with a comprehensive business case for safety that takes in policy and procedural elements, training, risk assessment, environmental issues and risk management and provides a strategic and holistic framework for the business to operate within.
Understanding that safety needs to be at the centre of a business is the first step towards excellence, undertaking an organisation-wide holistic safety programme is the giant leap that enables business to provide a unique people-first value proposition and achieve safety excellence.
We hope this programme will come to define what excellence means for event safety. If you'd like to find out more about our work in event management safety email [email protected], or call 020 7469 0200.