With huge leaps in the reduction of accidents at work due to safety regulations, Mark Preston asks the question, what about health?
It still surprises me that health and safety within the UK continues in some quarters to be seen as 'over the top' and safety officers as interfering 'busy- bodies'. Recently my daughter told me that she had been talking about me at school and when I asked her about it, she told me that her teacher had said what a boring job a safety inspector must be!
It is strange that while our safety and that of our children and loved ones must be paramount to all of us, the role of health and safety in the workplace can sometimes be seen as a boring inconvenience. How many of us would be happy allowing our children or partners to work in an unsafe building or somewhere that does not take fire prevention seriously?
In the past month we have again seen the impact that the Hillsborough disaster has had on those affected and indeed the country as a whole. Safety is a serious business and we can be rightly proud of how we in this country have addressed workplace safety issues over the past decade or so.
Great leaps in accident reduction
Health & Safety Executive (HSE) accident statistics over the past few years have not only indicated that the number of accidents in the UK continues in the main to fall, but that according to Eurostat (the statistical office of the European Union), UK safety performance is favourable compared to other EU countries. Standardised incidence rates of fatal injuries at work (excluding road traffic accidents and accidents on board transport in the course of work) showed the UK having the lowest incident rate of 29 European countries. The fatality rate has fallen by 86% since 1974 when the Health and Safety at Work Act was introduced.
With regard to employer reported non-fatal injuries, the rate per 100,000 employees has fallen by some 37% between 2010/11 and 2014/15. So while there is still room for improvement the UK accident trend is moving in the right direction and we can be rightly proud of our safety record.
The London Olympic park was built without a single death – the first to do so. This is something that has been further put into perspective when looking at the building of other major sporting stadiums around the globe.
Even with this improving record the authorities continue to look at ways of improving safety in the workplace. Recently we have seen the introduction of a number of pieces of legislation including the Corporate Manslaughter and Homicide Act and the amended Construction (Design and Management) Regulations 2015 looking to improve safety and deal with those individuals and organisations who continue to flout standards.
In addition, the introduction of the sentencing guidelines for health and safety offences, corporate manslaughter and food safety offences introduced in November last year are now in force and apply to any case sentenced in courts in England and Wales. These have been described as the most dramatic change to health and safety legislation since the introduction of the Health and Safety at Work Act in 1974 and will result in substantially higher penalties for both organizations and individuals following successful prosecution under health and safety law, plus more custodial sentences (we have indeed witnessed the two prison sentences being served over the past month on individuals, including a 6 year sentence on one particular director following the death of a man on a construction site and fines in the millions of pounds).
So when it comes to safety, whilst we still need to improve the UK is doing fairly well. What about that section of the subject that until recent times appears to have been ignored – health?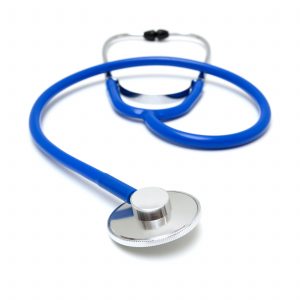 What about health?
While the number of workers killed in accidents in 2014/15 was reported as 142 (still far too many) it is estimated by the HSE that around 13,000 deaths each year occur from work-related lung disease and cancer thought to be attributed to past exposure, primarily to chemicals and dust at work.
Of the estimated 27.3 million days lost due to work-related ill health or injury, 23.3 million were lost due to ill health with 4.1 million due to workplace injury.
In 2014/15 an estimated 2 million people were suffering from an illness (long standing as well as new cases) they believed were caused or made worse by their current or past work. Around 80% of new work-related conditions were either musculoskeletal disorders or stress, depression or anxiety, with musculoskeletal being the most common.
Musculoskeletal disorders (MSDs) are the focus of considerable research in occupational safety and health, being the most common cause of severe long-term pain and physical disability, affecting hundreds of millions of people around the world. A number of epidemiological studies have been conducted in different sectors (from office to manual work), repeatedly showing links between work-related psychosocial factors and MSDs. This is an area that we will see increasing focus on.
We are certainly improving on safety, however we need to work harder at health risks particularly, as according to HSE figures, the number of new cases of stress, depression and anxiety has remained broadly flat for a decade and the number of new cases of musculoskeletal disorders has remained similar since 2011/12.
While a number of studies in recent years have indicated that it makes economic sense for organisations to tackle employee health issues there is a growing pressure on authorities to take action on organisations who fail to address health issues.
Every organisation should be including health issues in their risk management processes, something we at Cardinus are greatly involved in. Not only is it a legal necessity but it makes good business sense.
Looking to improve your own health and safety performance? Then take a look at our health and safety services. 
This article first appeared in the Summer issue of our Connect magazine. Get your free copy here.