Self Care Plus | E-Learning Course
This course is designed to teach you how to use simple deep tissue techniques and exercises to self massage areas of your upper body that are experiencing discomfort or pain from working at your desk.
Learn how to reduce workplace discomfort and pain
Self Care Plus will help your employees to reduce any discomfort or plain they experience whilst working at their desk. It includes a series of videos, which show deep tissue techniques and exercises for the hands, arms, torso and back.
The benefits of Self Care Plus:
Improve flexibility
Maintain mobility
Prevent injury
Reduce tension and stress
Improve posture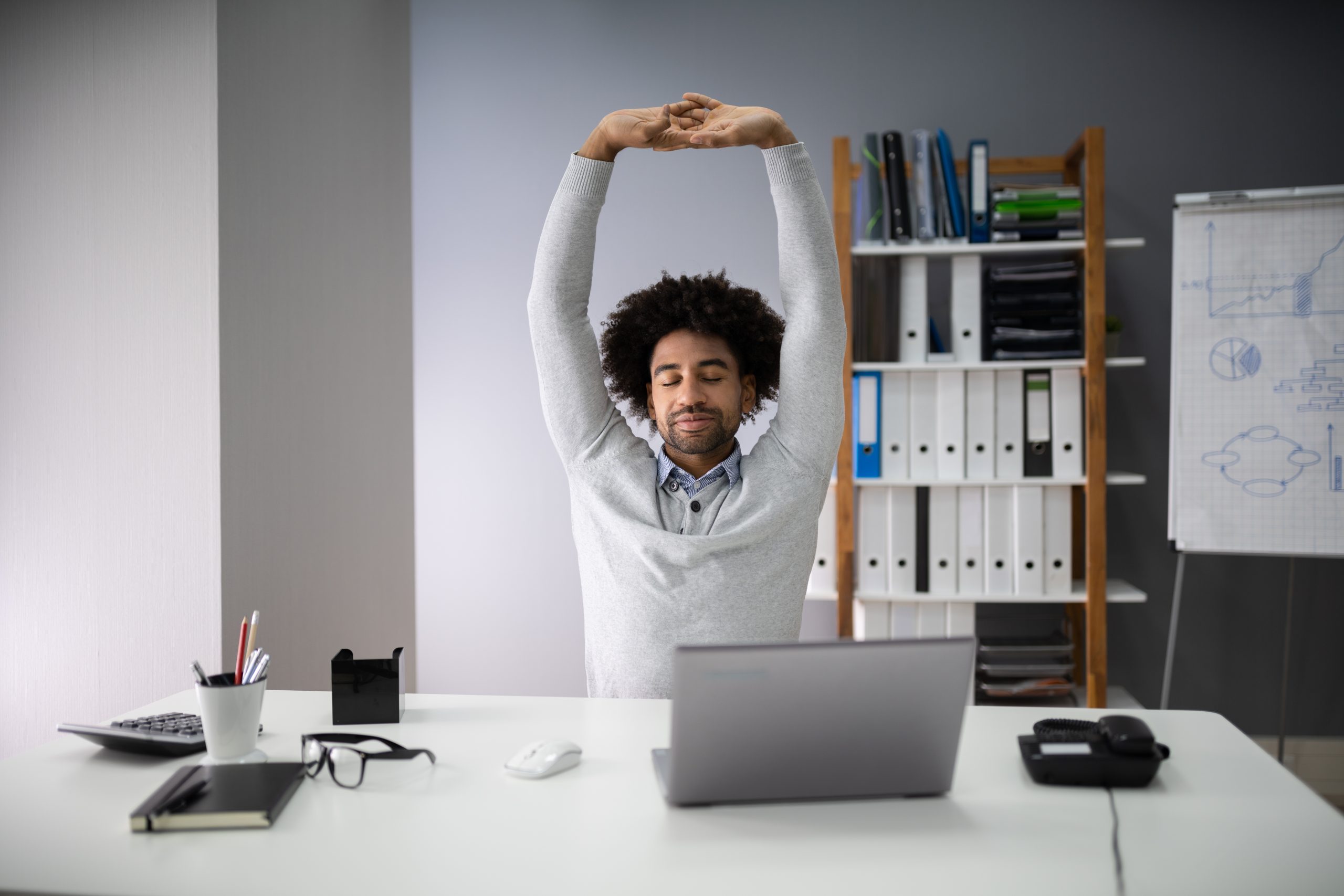 How self care can support your organisation
No matter how well a workstation is designed, problems can arise if an individual remains seated at their desk for long periods each day. Working at a computer often involves very few changes in body position. This lack of movement can lead to muscle pain and strain. Self Care stretching exercises can help to reduce the risk of injury, improve wellbeing and productivity.
Find out more about Self Care Plus
We offer a free trial for up to 5% of your workforce on all our e-learning products and services. Fill out the short form below and we will get back to you as quickly as possible to discuss your requirements.