Cardinus Risk Management has been selected as a finalist for the International Institute of Risk and Safety Management (IIRSM) Risk Excellence Awards 2021 under the category International Risk Initiative of the Year.
Cardinus Risk Management is a health and safety risk management organization, delivering a wide array of services to businesses across the globe. Over the past year they have accelerated their support of global organizations through software and virtual solutions to help businesses reach and mitigate the risk to their employees.
The IIRSM is an educational charity and professional body for those managing risk in all its forms. The International Risk Initiative of the Year category brings together international providers who can showcase effective risk management across global locations, with a focus on a strategic approach, organizational culture, values, and brand, and knowledge sharing.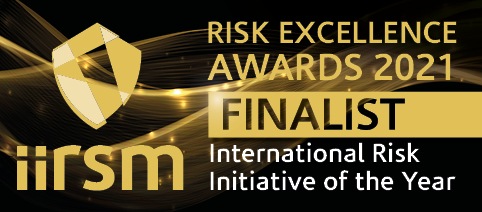 Cardinus Risk Management's submission focused on their global ergonomics solution during the pandemic, and how they supported organizations to deliver the help their employees needed to work comfortably and safely from their homes. Firmly based around the knowledge and expertise in the understanding of applicable regulation, cultural requirements, and the changing social dynamics brought on by Coronavirus around the world, the Cardinus solution brought together software, e-learning, risk assessment, a global ergonomics regulation guide, and a virtual ergonomics assessment program delivered in 191 countries.
Jon Abbott, Director at Cardinus, added "I am thrilled that we have been announced as finalists for the International Risk Initiative of the Year at the IIRSM Risk Excellence Awards 2021 for the work we have done on global ergonomics.

It's a testament to the hard work my colleagues have put in during a very challenging period during the COVID pandemic. We have proved to be resilient and adaptable and have shown that we are able to provide the solutions to our customers that they need, no matter how much the working environment changes.

We're excited for the Awards night, and wish all finalists the best of luck."
For more information about Cardinus Risk Management's global ergonomics solutions, head to our page here.