Improve Global Safety, Health and Security Outcomes with Engaging Training
Your employees face situations every day with outcomes that could be dramatically improved through face-to-face, and even virtual, training. Our natural understanding of risk can be tuned and improved to be more aware of our environment, the locations we're in, and the people we meet.
Our training is focused on improving those natural, instinctive mechanisms that reinforce robust risk management and improve health outcomes.
Training in Safety, Security and Health.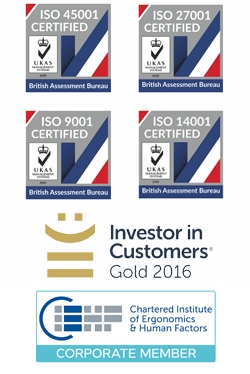 Knowledgeable employees are able to work better, feel more confident and become more empowered in their jobs and in the way they carry themselves. This extends beyond the immediate work setting, such as in business travel situations.
Our global network of trainers understand how to teach, train and engage with trainees and are equipped to differentiate learning models to diverse classrooms. With an engaging curriculum, our participants are more engaged and are able to learn better.
Our Approach to Ensuring the Security of Your Staff and Assets
With tailored programs, your employees will come away with more knowledge, more engaged in the workplace, and better able to carry out their responsibilities. This means safer workspaces and a greater culture of safety at the core of the organization.
We teach a variety of courses across our program that help to train employees to reduce their risk, perform better, react quicker, assess risk, and manage conflict.
Course includes:
◼️ Travel Safety
◼️ Behavioral Profiling
◼️ Hostile Environment Training
◼️ Lone Working
◼️ Conflict Management
All courses are currently available virtually as real-time interactive sessions, and on-site workshops and sessions, depending on safety procedures.
Global training provider.
▫️ Improve organizational outcomes
▫️ Engaging learning means knowledge sticks
▫️ A range of health, safety and behavioral courses
▫️ Global training delivery, including virtually
Nurturing an engaged workforce requires a holistic program of training and upskilling to ensure that employees are knowledgeable in their roles, are confident in their capabilities, and are continually developing.
Create a culture of safety with our expert, global trainers.

Andy Neal
Security Director
Contact Andy today.
The highly targeted and specialised services provided by this company has helped to educate our asset protection, and other field based, teams and given them the all-important confidence to manage their way through the sometimes challenging personal engagements.

CHEP Europe
Build a Culture of Safety with Our Global Trainers.
Enquire today, or get in touch to find out more.