Online Office Ergonomics Assessor Training
Our online office ergonomics assessor course is designed to help organizations who need to train employees on ergonomics procedures. The training course not only teaches employees how to identify incorrect ergonomic practices, but also how to share this knowledge with the rest of their organization.
Interactive E-Learning to Train Assessors about Ergonomics
Correct ergonomics in a workplace is important for several reasons; making sure employees are comfortable at work helps increase morale as well as the quality of work. This course will teach candidates how to identify incorrect ergonomics in the workplace and what changes should be made to improve health and productivity levels.
This course teaches learners to:

Understand the impact of ergonomics in the workplace
Evaluate hazards and risks related to workstation use
Examine a process for performing ergonomic assessments
Carry out an ergonomics assessment
Create a personal action plan for carrying out ergonomic assessments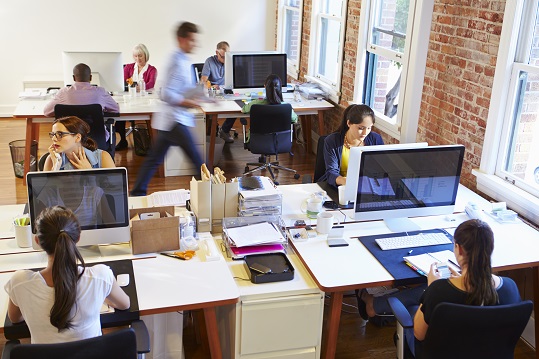 Why should I choose this ergonomic assessor e-learning course?
Customizable content: allowing you to communicate your own message
Automated roll-out via email
Roll-out quickly to new starters
Available in all languages
Meets all accessibility standards
Manage risk assessments easily
Track and monitor employee completion to ensure complete compliance
Our course is truly interactive and encourages delegates to think creatively and independently, to resolve employee ergonomic difficulties. Our course if ideal for small or large organizations and it is perfect for establishments who have remote offices.

Why should you choose Cardinus?
With over 20 years of experience, Cardinus can help you find the perfect training– and can make sure you're compliant with relevant legislations and laws. Fill in the form below to get a FREE trial of this course, or any of our other courses.
If you have a course query or would like more information about the office ergonomics training, don't hesitate to contact our experienced team via free phone (323) 337-9016 or email: [email protected]
Find out more about our online office ergonomics assessor training
We offer a free trial for up to 5% of your workforce on all our e-learning products and services. Fill out the short form below and we will get back to you as quickly as possible to discuss your requirements.