Understand Your Exposure to Security Threats and Gain a Clear Picture of Your Organization and Employee Risk
In the modern age, the threat to organizations is multi-faceted. There's intel everywhere, and malicious actors have a large number of tools to rely on to hurt organizations.
We aim to build a comprehensive picture of your vulnerabilities to help you understand where you can plug the gap and put in real-world solutions to mitigate risk, meet governance, compliance and legal obligations, and ultimately prevent problems before they occur.
Global Security Auditing.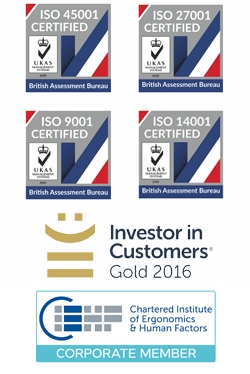 Our consultancy service has been developed to provide a tailored and bespoke service that meets your level of risk, the environment you work in and your unique organizational attributes.
The solutions are designed to help your organisation measure and mitigate its security risk and ensure continuous improvement over time.
Our expertise extends from logistics through to utilities, and with a diverse client base, including small business, global corporate giants, insurance companies and trade bodies, we're well placed to provide the support you need.
Our Approach to Ensuring the Security of Your Staff and Assets
The process starts with a review of existing policies and procedures, with a comprehensive risk audit feeding into the process. From here, we will help you develop and prepare a set of new procedures that results in enhanced staff safety and helps the organisation meets its duty of care obligations.
We work with you throughout the implementation of your security program and can help to work at the tactical level to ensure effective and robust processes.
Global security auditing.
▫️ Understand your risk profile
▫️ Spot gaps in your security
▫️ Build a strategy for your security risk
▫️ Tailored to your organization
Build a clear picture of your security risk profile, understand how to develop a stronger approach, and spot gaps in your strategy. Our tailored approach will prevent problems before they occur.
Better manage your risks with a detailed and tailored audit.

Andy Neal
Security Director
Contact Andy today.
The highly targeted and specialised services provided by this company has helped to educate our asset protection, and other field based, teams and given them the all-important confidence to manage their way through the sometimes challenging personal engagements.

CHEP Europe
Get the Tailored Approach You Need.
Enquire today, or get in touch to find out more.