Global Ergonomics Solutions
Managing ergonomics-risk in the modern workplace can be complex. There are many considerations including the short- and long-term health of your employee population, the need to analyze demographics, assess tasks, understand differing environments, judge available resources and weigh up individual needs.
Manage ergonomics more efficiently with our global ergonomics solutions, with products that meet your needs for home, office, industrial and laboratory workers, ensuring you reach workers across the globe, reduce healthcare and workers' comp costs, achieve global compliance goals and improve your ergonomics program.

Assessing workers across different environments and different needs can become a real challenge.
The approach to dealing with all these issues can often feel disconnected, dealing with so many different tools, assessment types and even suppliers. Bringing it all together under one solution would forever change the way you analyze and manage ergonomic risks.
Manage Ergonomics More Efficiently
We offer a complete solution to meet workplace injury and risks across home, office, laboratory and industrial workspace. We utilize smart technology, training and risk assessment software, a global assessment network, health and safety consultants, and an array of partners to support and improve outcomes for your ergonomics program.
We start at the policy level, ensuring that global policy sets the right framework for success. At this stage, we review program design and set objectives. This is typically highly customized to your organization. For each type of worker, we move them through the appropriate pathway, bringing in software and other supporting technologies to triage low-risk and identify and manage high-risk with interventions.
Through this systematic approach, your employees will be happier, more comfortable, and increasingly productive.
Global support to improve ergonomics outcomes.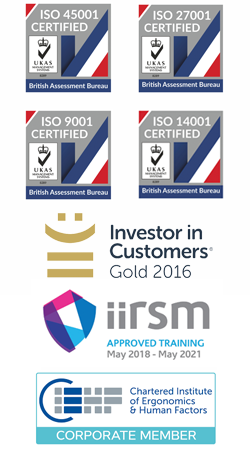 Reach workers across your entire global workforce, where and however they may be working. Focus on real business objectives, like regulatory compliance, injury reduction, healthcare costs and improvements in productivity. And, utilize smart technology for rapid ergonomics assessments, analysis and reporting.
Speak to Cardinus today to see how we can improve program outcomes.
Contact Our Team Today
Start improving the outcomes of your ergonomics program today with our ergonomics solutions. Contact us below and we'll back in touch shortly.