With Baby Boomers exiting the workforce in the near future, how do you cultivate their knowledge and manage the changing workforce when it comes to health. Matt Weber takes a look.
According to a recent Pew Research Center report, "By 2020, 25 million Baby Boomers who make up more than 40% of the U.S. labour force, will be exiting the workforce in large numbers and leaving many jobs to be filled. With their departure, the work characteristics that define the Baby Boomer generation – results-driven, ambitious, idealistic, competitive, optimistic, and people-oriented – may be lost unless companies creatively develop strategies to simultaneously retain older workers and transition their knowledge to younger workers."
All employees, both older and younger, will benefit when employers implement Early Intervention programmes such as Fit For Work to their health and safety programmes. The unique challenge of this situation requires flexibility and planning to manage a changing workforce.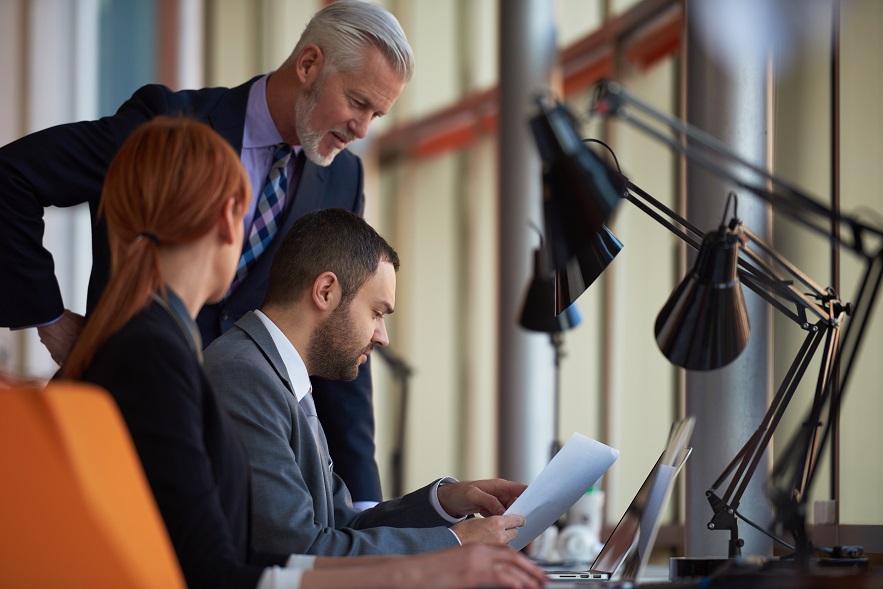 Managing a Changing Workforce
Fit For Work's Early Intervention programme involves having a musculoskeletal expert such as an athletic trainer, physical therapist, or occupational therapist interact with employees directly on-site on a regular basis. These on-site providers work with all employees who are subject to musculoskeletal risk.
Proper and sustainable early intervention requires the focus to be 100% on the preventative side, which requires providers to behave differently from how they were trained. It is intended to be a high-touch model where the provider produces thousands of on-site interactions per year, all without disrupting operations or productivity.
Early Intervention Strategies
Many companies are facing an ageing workforce. If you are one of them, you are definitely not alone. But there is good news! An ageing population provides a tremendous opportunity to make an impact.
Older workers are still around because they have done something right all these years. They often house the highest level of skill and efficiency and, intentional or not, they can serve as mentors or role models to the younger workers. Industrial settings are steeped in respect for tenure. Thus, if well supported by management, an ageing population can definitely set the tone for how things get done in an industrial setting.


From an injury perspective, many people are shocked to hear that older workers are often the most receptive and willing to make the quickest gains from an on-site early intervention program. It is true that an injury to a 60-year-old can be more expensive than the same injury to a 20-year-old.  However, what we have found is that the ageing workforce responds extremely favourable to a properly conducted and comprehensive early intervention program, which again is all about preventing injuries vs worrying about the injuries cost. In this population, it seems that a little grease goes a long way. In fact, some of our most successful on-site programs have been with the ageing population.
Using an early intervention program helps with both employee and new hire needs, and aids in achieving a safe, healthy, profitable, and productive workplace. The program can also help eliminate injuries by having a complete focus that will reduce early symptoms, abate ergonomic challenges, and maximise effective behaviours for all employees.
This article appeared in Cardinus Connect. You can download the magazine here. Alternatively, if you'd like to find out more about early intervention, contact Cardinus on [email protected] or call 020 7469 0200.
---
References
Pew Research Center, NTAR 2012 report on ageing workers. Retrieved from https://www.dol.gov/odep/pdf/NTAR_Employer_Strategies_ Report.pdf
"Is an Aging Workforce Less Productive?" Retrieved from https://www. brookings.edu/blog/up-front/2013/06/10/is-an-aging-workforce-less-productive/
"Safety and ergonomic considerations for an aging workforce in the US construction industry" Retrieved from https://www.researchgate.net/ publication/26817102_Safety_and_ergonomic_considerations_for_an_ aging_workforce_in_the_US_construction_industry