Jamie Truscott tells us about the latest news regarding the insurance risk partnership with Gallagher and how the INDIGO platform is helping to deliver efficiency for their clients.
Our partnership with Gallagher, in the provision of reinstatement cost assessments, has been further cemented by the roll-out of on-site risk survey expertise together with our INDIGO risk management platform to Gallagher's UK retail division.
The outsourcing of Gallagher's UK retail network survey requirements to Cardinus Risk Management will enable Gallagher to focus on servicing clients with insurance and risk management advice, while ensuring assessments are undertaken quickly and efficiently by trained surveyors.
Gallagher will use the INDIGO platform to enable the instruction, tracking and receipt of reports delivering a more efficient process for undertaking and distributing risk surveys.
Neil Hodgson, Managing Director of Risk Management at Gallagher says:
"Our partnership with Cardinus Risk Management will enable my team to focus on our core service delivery of risk management consultancy advice, whilst enabling Gallagher's retail network to instantly access a panel of qualified surveyors and deliver an even more efficient service to clients who need a reinstatement cost assessment undertaken.

The use of the platform automates the whole process meaning our team can easily commission and monitor the progress of the survey and we can keep clients fully informed."
I'm delighted to announce that Gallagher has chosen to outsource its survey function to Cardinus and will be utilising our INDIGO platform.
INDIGO was launched in 2016 and has been the link between surveyors and our clients for thousands of risk surveys so far. The success of the platform has allowed us to deliver more surveys and make things easier for our clients. We're thrilled that we'll be able to provide that same speed and simplicity for Gallagher.
How INDIGO works: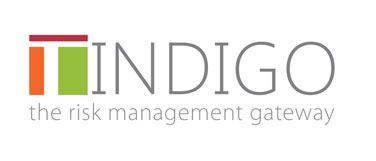 INDIGO provides an easy, user-friendly 'everything in one place' approach that sees ordering, administration, reporting and improvements all take place within a centralised, secure platform.
It speeds up and standardises the scheduling, management and reporting of risk surveys.
Cardinus helps brokers by providing:
A simple costing framework
Cost savings on organising and managing surveys
Greater oversight of the survey ordering process
Automated new survey requests
High-quality reports delivered in a consistent format
An easy to understand traffic light system that identifies risk factors at a glance
Interactive task management for assisting policyholders with completion of risk improvements
It works by allowing the instruction and management of the risk surveys through INDIGO, leaving our team to produce, quality check and distribute the physical location survey back on the portal, where it can be further distributed and analysed.
Looking for speed and simplicity for your risk survey portfolio? Contact Cardinus on [email protected] or call 020 7469 0262.