Issue 13 of Cardinus Connect is here, and with it, tips on how to help your employees and organisation become more resilient in 2019. Download your copy here.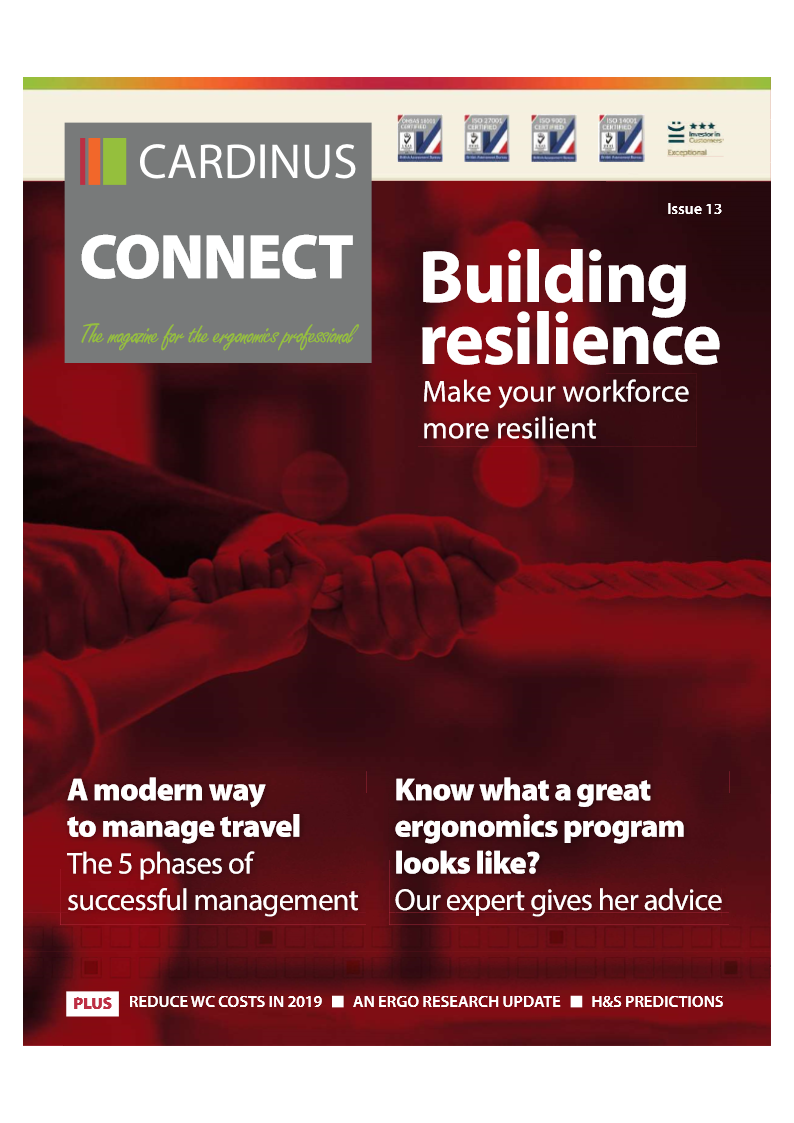 Issue 13 is the first issue of 2019, and in it we look to the future, delve into the past, and dissect the present! Starting with Julie Hutchinson, we look at the issue of stress management in the workplace and seek to understand its causes, how it manifests itself and how we can hope to combat it. Julie even introduces the ABE technique, an internationally recognised stress management technique that provides a quick mnemonic and a 3 step, easy-to-follow process to help individuals reduce, minimise and lessen stress.
We also take a look at what makes a great ergonomics programme from someone who has worked on hundreds of projects across the globe, our own Hollie Smith. Bill Pace gives us a few quick case studies in which he explores the question of healthcare costs and how software can work to reduce them. We get an update on our ergonomics research project with lead research Anna Clark, we look at circadian rhythms, sleep disorders and the impact due to loss of sleep. Plus there's loads more content on health & safety, ergonomics and security.
Thank you for reading Cardinus Connect. We'd like to thank all the contributors, and remember to check out their businesses. If you're an expert in your field and would like to contribute, get in touch by email at [email protected]. Likewise, if you've got any feedback, send it to the same email address. We look forward to hearing from you.
Download the latest issue here.
A full list of articles and authors in Cardinus Connect Issue 13: