The new edition of Cardinus Connect has landed and have we got a real Summer spectacle for you! We lead with an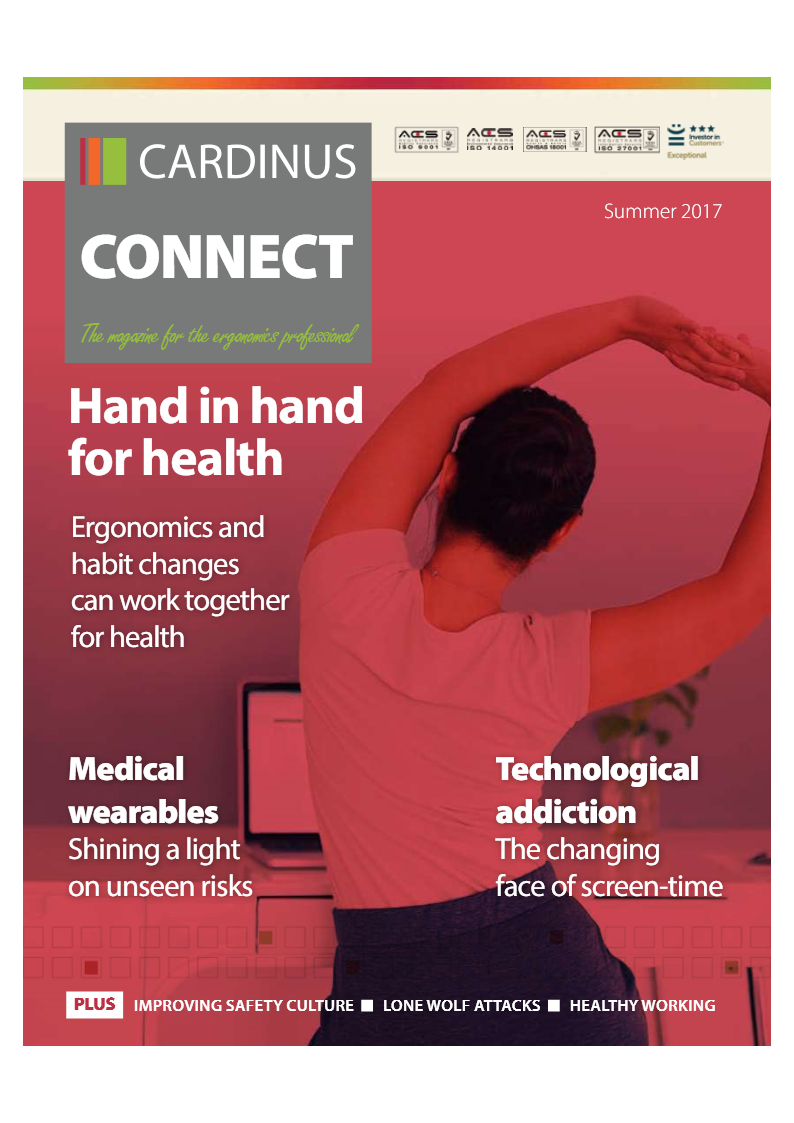 important article on ergonomics and habit change and reflect on how, in today's varied work climate, getting into the right habits can the make the change our workforce needs.
Written by Roy Cochran-Patel from Bupa, "How good ergonomics and working habits can help reduce health risks" guides us through some of the most pressing ergonomics challenges of recent years and proposes an array of solutions to help you meet the risks (includes lots of brilliant tips!).
We've also got a brilliant piece on technological addiction, young people and the future of our workforce. It examines the changing relationship between young people and technology and suggests that perhaps the increasing use of devices could pose problems in the future.
You can download your free copy of Cardinus Connect here.
A full list of articles in Cardinus Connect Summer 2017
How Good Ergonomics and Working Habits can Help Reduce Health Risks, Roy Cochran-Patel
Our Biggest Challenge: Developing Health Working, Ryan Pavey
How to Survive a Lone Wolf Attack, Andy Neal
Doctors Work for Patients, Patients Work for the Economy, Dr. Romina Ghassemi
Medical Wearables put Spotlight on Unseen Risks, Zoe Whyatt
How to Improve Workplace Safety Culture, Tom Reddon
A Story of Technological Addiction, Young People and the Future of the Workforce, Stephen Smith

Download the latest edition of Cardinus Connect here, or email [email protected] to request your physical copy.