The workplace is changing, but how do you ensure that you meet the health needs of employees. Jonathan Daniel of FitBack provides his recommendations.
The onset of the global pandemic in March 2020 dictated a significant change in the way companies work around the world. Overnight they saw a shift from office-based employment to millions of employees working from home.
The Global Home Worker
As employees flooded out of their offices at the start of lockdown, the response from employers to how best to manage this varied considerably. In some circumstances, employees grabbed any equipment they could get their hands on leaving some offices barren.
Conversely, some businesses maintained policies that no equipment was to be taken away from the offices and alternative ways to equip employees were considered with varying urgency.
Within some organisations, personal allowances were made available for employees to purchase their own equipment, which had mixed results. Occasionally items such as chairs and desks were selected to best fit in with colour schemes of the employees newly found workplace rather than the most fit for purpose.
A global surge in online procurement of office equipment made it increasingly difficult to source anything from laptops to keyboards and mice to facilitate the setup of the home office and the continuity of business activities. As a result, there was often a lengthy delay in employees receiving the right equipment, and we started to see the physical impact of this.
Despite the initial considerations for basic IT equipment, the considerations of working environments and physical health was perhaps an afterthought. During the early days of the first lockdown, when we first started supporting those new to homeworking through video consultations, we were welcomed into all sorts of working environments. From kitchen worktops to couches and laptop balancing acts on bedside cabinets and pillows in bed. Unsurprisingly, it wasn't long before people started complaining of aches and pains due to poor working postures and a change to their normal routines.
The Home Worker Returns to the Office
As we enter 2021, the anticipated temporary move from the office to homeworking shows no signs of abating any time soon and potentially the landscape of office working may have changed forever. Is this a positive situation? A possible opportunity for both employer and employee? Or should we be more restrained and look beyond the obvious financial gains of reducing office space, introducing hot-desking and promoting long-term home working?
From the employee's perspective, there are positives and negatives to home working. Now that our homes have essentially become our offices for many, it is very easy for employees to slip into working extended hours, or lose the daily commute that offers opportunities for physical activities, whether it is cycling to work, walking to the train station or purely postural changes getting in and out of the car. Perhaps, on the flip side, more time may now exist for exercise and new routines that could have positive impacts on individuals` lives. The loss of workplace gyms or office-based health and wellbeing initiatives could be one of the drawbacks of this new way of working. It is not possible to give a definitive answer as to the benefits or lack thereof.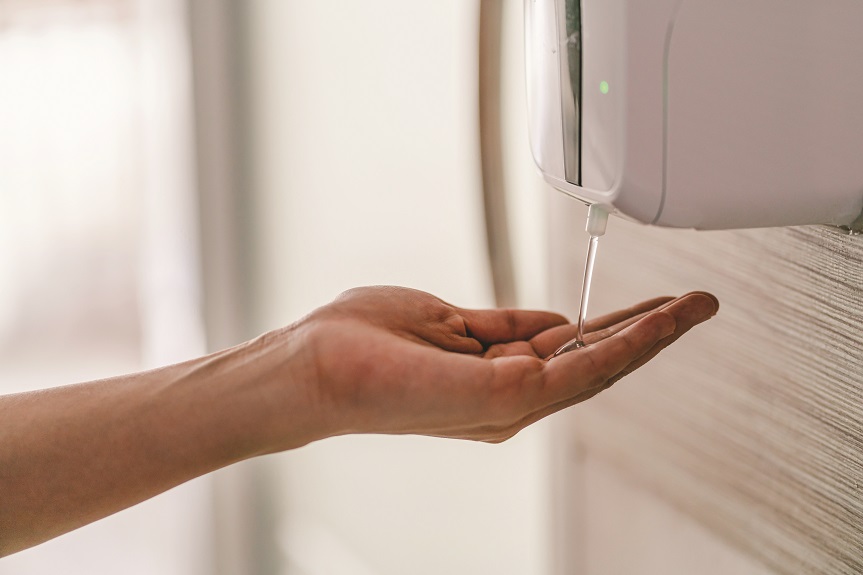 Employer Obligations
As for the employer, where do their responsibilities lie with regards to maintaining physical and environmental wellbeing and what are their obligations?
Most recently, the HSE have stated that employers have the same health and safety responsibilities for home workers as for any other workers. How will this be achieved on mass?
Guidance is provided to encourage discussion and a risk assessment framework for someone working from home, whether it is permanent or temporary. As an employer you should consider:
How will you keep in touch with them?
What work activity will they be doing (and for how long)?
Can it be done safely?
Whether you need to put control measures in place to protect them
If contact is poor, workers may feel disconnected, isolated or abandoned. This can affect stress levels and mental health alongside possible physical problems.
Many employers are now talking about a blended approach to office work in the near future. One that includes a mix of home, office and even a third space such as local satellite offices or hubs. In this scenario, all environments must be conducive to support the physical health of the employee. This is likely to include advising employees on optimal working postures, recommendations for exercise and even the safe transportation of laptops and other equipment between the home and office. It is possible that dedicated workstations including boards with pinned photos of family and pets may well be a thing of the past as some offices may become a more flexible space.
Consequently, executive teams contemplating a blended workplace future, with a mixture of home working and office-based activities will need to consider the physical wellbeing of employees as part of their legal obligation. In my opinion, this will not be a once size fits all approach.
The Effects on Our Physical Health
We certainly aren`t designed to sit for long periods and we are in danger of becoming chair shaped if we do. Our bodies are designed to move and so changing position regularly is essential to prevent aches and pains from setting in. Micro breaks throughout the day are recommended when sitting for long periods and changing positions every 45 mins or so is advisable.
It`s imperative that employees take, and are encouraged to take, regular breaks from their workstations wherever they are working.
The latest research shows that even if you exercise outside of work, if you remain sedentary without changing positions for long periods it increases your risk of chronic health problems, such as heart disease, diabetes and some cancers, so it`s certainly something to stand up for!
In our experience, many individual's exercise routines have changed since the pandemic. Some employees are now exercising more than they used to due to having more available time while working from home. We have ironically had to advise some individuals to reduce levels of exercise due to picking up injuries from overindulgence. We have also seen many who are exercising less frequently due to the loss of their daily commute, for example, where individuals would normally cycle or run to work.
It is really important that employers are aware of the health and wellbeing of their employees. When employees are working from home, there is a potential for them to become "out of sight, out of mind". It's really important to take this into consideration.
Presenteeism due to musculoskeletal issues while working from home may be a real problem that the employer is unaware of. For example, employees are more likely to take time off work with a musculoskeletal issue if their commute to work aggravated their condition.
Just because sickness absence rates may be low, it doesn't necessarily mean that employees aren't suffering and need support. This is where regular communication with employees is so important when they can`t be seen.
What Can Employers Do to Promote Musculoskeletal Health Among Employees Working from Home?
Virtual physiotherapy consultations for employees suffering from musculoskeletal issues
Ensure employees have access to the right DSE and know the process for requesting equipment or a DSE assessment if this is available
Provide advice on working safely at home
Encourage employees to move regularly throughout the day through regular communication or apps/software that provide prompts and reminders
Provide health assessments to assess employees' musculoskeletal health, mental health and overall wellbeing so they can provide interventions based on their findings
Provide employees with advice around musculoskeletal health and injury prevention through webinars, online exercise classes, health and wellbeing challenges and interdepartmental physical challenges
Encourage employees to replace previous commute time with exercise time
Provide online exercise classes catering for a full range of fitness levels from basic Pilates to high-intensity interval training classes so there is something for everyone
I would suggest that the changing climate offers opportunities for the future. Any financial savings realized by businesses through a reduction in the traditional office space, should be invested in their employees to ensure they are working in the most appropriate environment, with the right equipment to optimize their physical health.
Need support managing flexible work? We offer online and virtual solutions for home, office and flexible workers. Contact us on [email protected] or 020 7469 0200.