DSE & Ergonomic Solutions
We offer a complete compliance solution for ergonomics and Display Screen Equipment (DSE) risk assessment with software and services created in partnership with the Health & Safety Executive.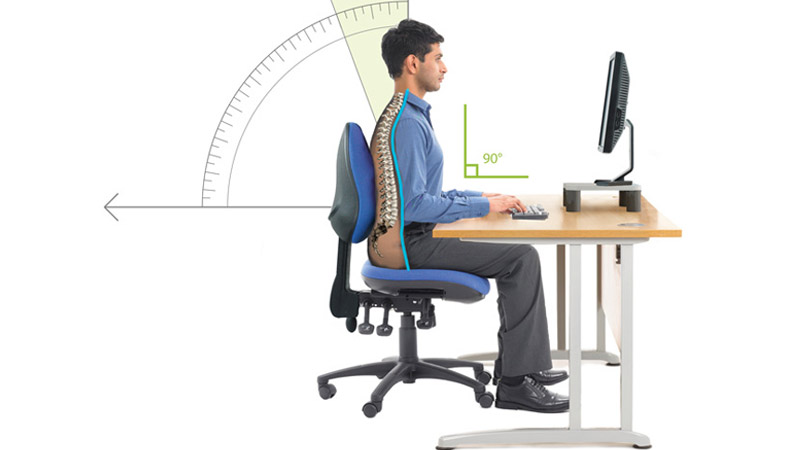 The World's Leading Solution for Office Ergonomics and DSE
The last year has seen significant upheavals in the working environment, and this has meant that the way we manage ergonomics risk has adapted too. Cardinus' DSE and ergonomics solutions support UK-wide and global organisations with the tools to help them reach employees, no matter where they work. This includes the world's most widely used software, Healthy Working, programme management, virtual ergonomics assessments (available in 191 countries) and a cast of amazing supporting partners.
And don't forget our ongoing campaign to raise awareness about the problems increasing device use has had on our children who are using this technology more than ever in the school, college and university system without good advice on posture and injury prevention.
Tried and tested ergonomic solutions
We have been at the forefront of office ergonomics and DSE solutions for over two decades. Using our DSE software Healthy Working, 2,000 of the world's best-known brands have trained and risk assessed over 3,000,000 employees so by choosing us you're in great company.
Since the beginning of the pandemic, we've supported our customers with customised ergonomics solutions that provide tailored e-learning, bespoke portals, worldwide virtual assessments and unique ways of solving their problems. Why not ask us how we can tailor our solutions for your business?
Everyone at Cardinus works hard to ensure we offer the best products and services and this is reflected in our incredible customer satisfaction scores and our collection of ISO certifications; 9001, 14001, 45001 and 27001.
We help more organisations achieve DSE compliance than any other provider
With us you're fully supported from initial contact through to the ongoing management of your ergonomics programme. That's why some of the largest organisations in the world have been using our solutions for over 15 years.
We have dedicated customer service representatives who help you implement and manage your ongoing DSE roll-out, technical support teams to answer any queries you have and a managed services team who can assist you with every element of the day-to-day running of your programme, even following up on risk. In short, we offer everything you need to manage a successful ergonomics programme.
Find out more about our ergonomics solutions:
We'd love to talk to you about achieving your injury reduction, compliance, wellbeing or business objectives. Get in touch below and we'll be right with you.